Speech & Language Therapy in Ireland -The Early Years and Beyond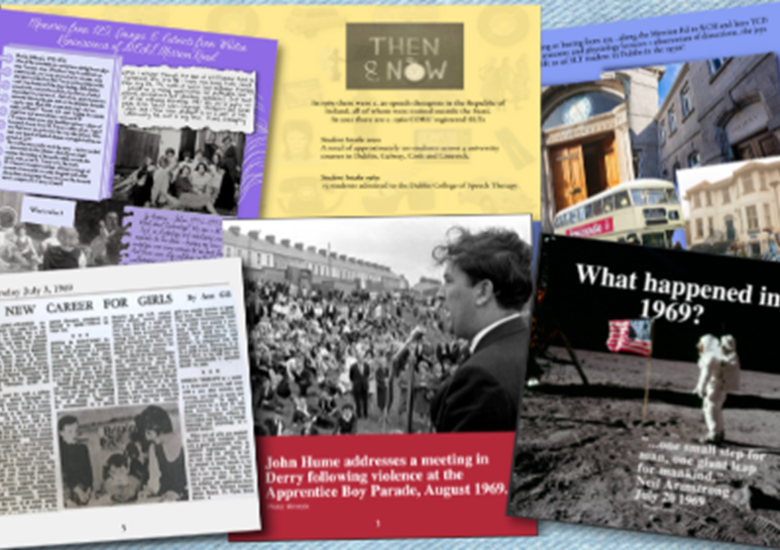 In 2020, The IASLT celebrated 50 years, following the celebration of 50 years of SLT education in 2019.
This book is inspired by objects and artefacts exhibited at the 2019 Biennial Conference, to honour both events.
Revisit your student days!
Remember those homemade assessments!
Wonder at handwritten …everything!
Who can you see? Perhaps yourself!
You can order your copy for just 13€ (including p&p ) Here
"It is important to take some time to look back and see where we came from, how things started and developed ... what was good!" Dr. Marie de Montfort Supple
An entertaining & nostalgic book, packed full of pictures, memories and landmark developments.