We would like to ask you to fill in this form providing information about aphasia treatment where you work. This is to give us an idea of what services are currently available for people with aphasia following stroke in all our member countries. We will collate this information and contrast with evidence based treatment recommendations. You have been sent this information by a member of the CATs Cost Action who is based in your country. You will return the survey to them and this will then be returned to me – I will not know the identity of the people filling in the survey. No analysis of the information will be reported by country. Completion of the survey will be taken as consent to take part in the research. Results of the survey will be fed back to you by your local CATs member.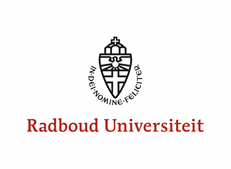 My name is Mathilde Tucker. As a master's student of Speech and Language Pathology at Nijmegen University in the Netherlands, I'm  involved in a research project initiated by the Collaboration of Aphasia Trialists (CATs), an international network of multidisciplinary aphasia investigators from across more than 50 countries. Professional guidance for my thesis is given by Dr. Evy Visch -Brink, Erasmus University Medical Center Rotterdam, dept of neurology; and Dr. Femke Nouwens, Rijndam Rehabilitation Center Rotterdam, the Netherlands.

The aim of the project is to create an inventory of current Clinical Practice in aphasia diagnosis and treatment (i-CLIP) in the different European and surrounding countries. . Developments in aphasia management, such as the application of evidence-based practice and person centred cares require corresponding developments in service provision.  Our goal is to identify differences and to find similarities in daily practice across Europe. This information is essential in developing new transnational aphasia research concerning diagnostic tools and therapy methods.
 We have devised a survey that we would like speech therapists in different European countries to fill out in order to gather information on the organization and content of aphasia treatment in their own clinical setting.  Hereby, we request your help. The survey was already sent to SLT's in different countries resulting in a first sample of responders. However, we aspire to collect responses from a minimum of 5 SLT's per country and that goal was not reached. Furthermore, a substantial number of countries are not represented in the current data set. 
Our question is: would you be willing to spread this survey to speech therapists from your network and ask them to fill it out? This short survey consists of 17 questions about different aspects of their clinical work. The SLTs can find information about the study on the first page of the attached survey. A live version of the survey is also available