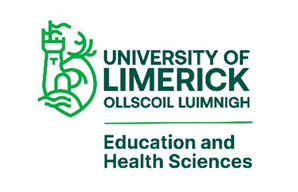 Project title: The acceptability, appropriateness and feasibility for use of the Captain Grey assessment tool from the perspective of Speech and Language therapists
What is the project about?
We are undertaking a study to examine the perspectives of speech and language therapists on the use of a verb specific test of sentence production in children (Captain Grey and the Greedy Aliens).   The tool incorporates story retelling and involves eliciting a language sample from children and analysing the structures used. The tool is a non-standardised assessment that was designed to provide further data on sentence level abilities in children with language disorders up to age 12.  To date, studies involving children with and without language difficulties have been undertaken during test development, to determine diagnostic utility, and the tool has been used by some clinicians in practice in Ireland. Feasibility, appropriateness, and acceptability for use in clinical practice have not been systematically investigated. The current study seeks to investigate the views of SLTs working with children with language disorder regarding the acceptability, appropriateness and feasibility of the tool and to understand the assessment context where the tool might be used.
What will I have to do?
If you want to find out more about the study, you can email one of the members of the research team for information.
If you decide to participate in this research, you will be sent a digital copy of the tool, its accompanying manual, and research privacy notice; and will be asked to complete a brief online survey (which includes consent form) further to your review of the tool.
It is not necessary to administer the assessment tool to participate in the research survey.
Project Investigator Contact Details:
For your information the research team involved in this project comprises:
Carol-Anne Murphy, Senior Lecturer in Speech and Language therapy at University of Limerick (principal investigator and supervisor) carol-anne.murphy@ul.ie
Freda O'Connell, student of MSc (professional qualification) in Speech and language therapy, University of Limerick 21049998@studentmail.ul.ie
Ms Ruth Anne Turley student of MSc (professional qualification) in Speech and language therapy, University of Limerick 11135042@studentmail.ul.ie
The survey data will be analysed and written up by Ms. O'Connell and Ms Turley in part fulfilment of the requirements of the MSc in SLT at University of Limerick, under the supervision of Dr Murphy. All members of the team will have access to the anonymised data for further analyses and write-up.
This research study has received Ethics approval from the Education and Health
Sciences Research Ethics Committee Approval number (2023_06_31_ER).