My name is Masako Wong and I am a 4th year Honours Student studying Speech Pathology at the Australian Catholic University (ACU) in Sydney, Australia. I am currently undertaking a study, supervised by Associate Professor Jane McCormack and Dr Sharon Crosbie, titled: "The impact of impairment: exploring speech pathologists' measurement of outcomes in school-aged students with communication difficulties."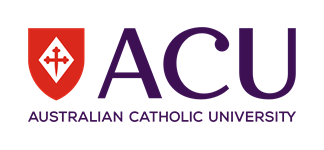 Are you a Speech-Language Therapist who works with school-aged students (primary and/or secondary) with a primary diagnosis of speech, language or communication difficulty? If so, you are invited to participate in a study exploring current outcome measurements used by SLTs with this population being conducted by Masako Wong (Honours student), Associate Professor Jane McCormack and Dr Sharon Crosbie from the School of Allied Health at the Australian Catholic University.
Participation will involve completion of an online survey which will take approximately 20 minutes. No personal details will be required and data gathered will be non-identifiable. Information from the survey will be aggregated to allow us to understand the outcome measurement tools currently being used and gaps in this area. If you are interested in participating in the study or require further information, please follow the survey link below to find the Participant Information Letter with further details about the study and the investigators, the consent form and survey questions.
If you have any questions regarding the project, you can contact the research team directly using the following email: Jane.McCormack@acu.edu.au (Head of Speech Pathology, ACU)
Masako Wong
Bachelor of Speech Pathology (Hons)
Australian Catholic University, North Sydney