We at the University of Limerick are recruiting Allied Health Professionals, including Speech and Language Therapy students, to take part in an online interview about their perspectives on interprofessional collaboration skills. We are targeting graduates from the School of Allied Health as well as Managers and Supervisors (who do not need to be graduates of the School of Allied Health).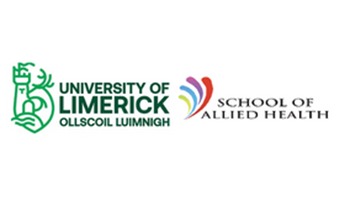 Dear Colleague,
We hope you are keeping well. Interprofessional education (IPE) is recognised as an essential component of healthcare education programmes to support and develop collaborative patient-centred care (WHO 2010). Since 2015, the School of Allied Health, University of Limerick has included mandatory interprofessional education (IPE) as part of the pre-registration curriculum for the allied health programmes. 
We are interested in learning how IPE at the School of Allied Health affects the skills and competencies of graduates' transition to the workplace.  This information will be used to review our current IPE curriculum. We also wish to explore post-graduate study possibilities for continuing professional development and lifelong learning supporting interpersonal collaboration and practice.
We would like to invite you to take part in an interview about your experiences of interprofessional collaboration skills as either:
a graduate of the School of Allied Health since 2016
        OR
you are  supervising or managing a graduate from the School of Allied Health in your service.
We are particularly interested in the perspective of expected IPE competencies within your service and how these could be enhanced in pre-registration training or offered as post-graduate studies.
Attached is a participant information leaflet and research privacy notice with further information on the research.
Please do feel free to get in touch the researchers if there is anything you would like to discuss.
Warm regards
Dr Pauline Boland