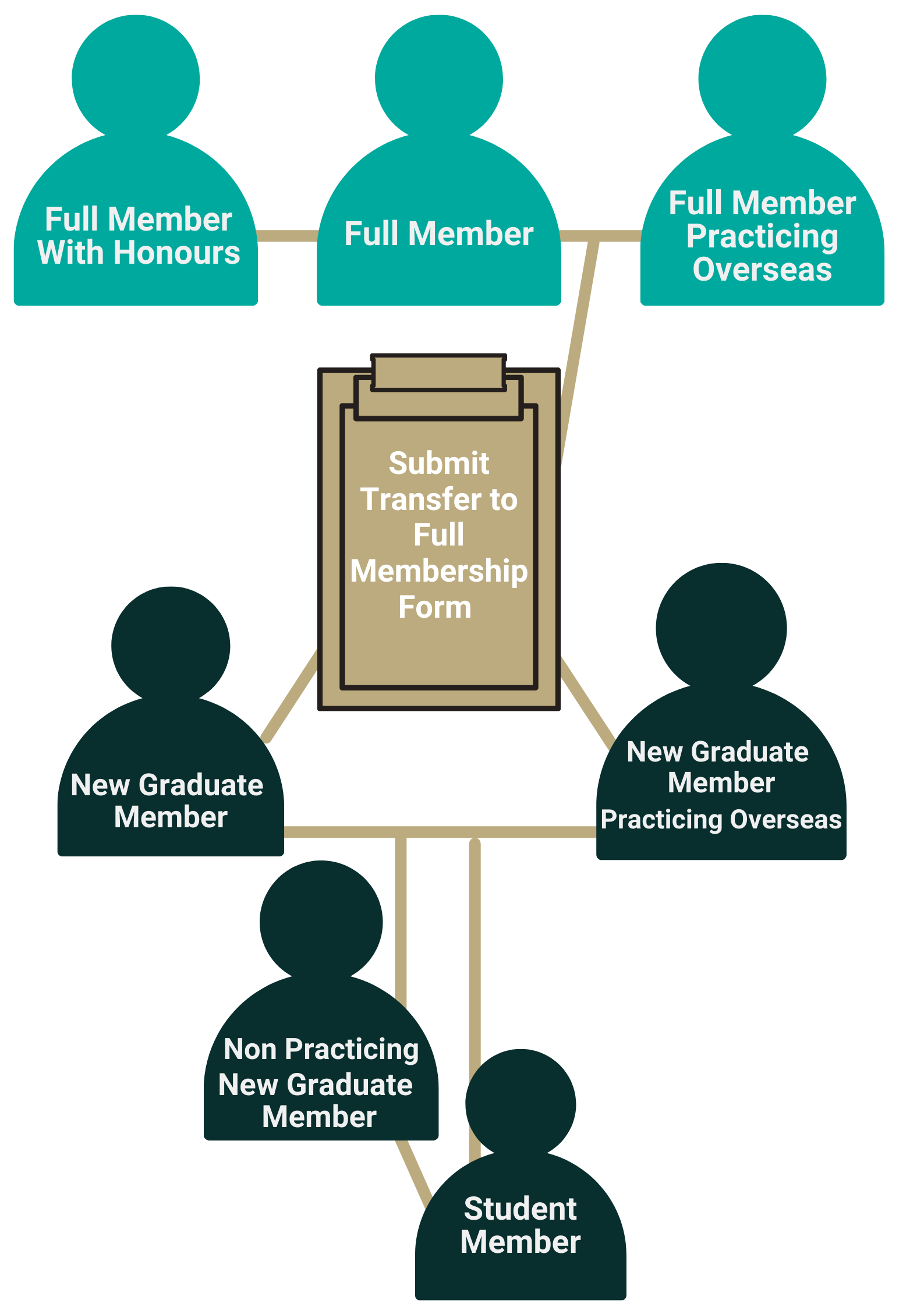 Full Membership Categories are for SLTs who:
Qualified in the Republic of Ireland and are registered with CORU or
have had their qualifications validated by CORU and are registered with CORU.
Full Membership Categories include:
Full member (€175 per year) 
Full member practising overseas (€120 per year) 
Full member with honours (no fee, awarded by IASLT) 
The membership year starts from the date of joining and renewal is due 12 months after this date. You must renew your membership on time. Any break in membership will impact on your eligibility for a letter of good standing for MRA applications.
Requirements for full membership
You must hold a recognised professional qualification in speech and language therapy. 
You must be registered with CORU as a speech and language therapist. 
If you qualified outside the Republic of Ireland, your qualification must be recognised by CORU.
You must be practicing as an SLT for a period of over one year, and have practiced within the previous two years 
You must agree to meet IASLT standards for continuing professional development. 
5% of full members are audited each year (whether practising in Ireland or overseas).
Features of full membership
Voting rights at IASLT meetings (does not apply to full member practising overseas)
Special prices for Professional indemnity and fitness to practice insurance via IASLT's insurance partners or other (does not apply to full member practising overseas)
Access to members' area of IASLT website 
Receive IASLT publications (Update magazine and Journal of Clinical Speech and Language Studies) 
Access to members only CPD events 
Use of the title MIASLT
Full members may apply for a letter of good standing. This can be used to apply for membership of an association that has signed the Agreement for the mutual recognition of professional association credentials (MRA). 
This is only available following one full continuous year of full membership.
If an SLT has not practiced for more than 2 years, the Return to Full Membership Guidelines aim to guide SLTs in how to achieve full membership of the IASLT.
What you need to know about insurance cover.
Insurance cover and insurance payment has been separated from IASLT membership fees. This started the 1st of January 2021. Insurance cover is optional for members, depending on their needs. Provisional members who are completing 'Return to Full Membership' requirements will likely not have suitable insurance cover in place through another organisation or employer. Provisional members are advised to discuss their Insurance requirements with the IASLT recommended broker or another appropriate insurance broker to ensure that the required protection is in place for therapists during a period of supervised clinical practice.  In order for IASLT members insurance (fitness to practice and other full insurance cover) to be valid should a future claim arise all members must adhere to IASLT guidelines and standards of practice including all guidance issued in the context of COVID-19.